CEO profile & Introduction
Welcome to
EB Incorporation
CEO Greeting
Hello, I'm Heon Joo, the president and CEO of EB Incorporation. Thank you so much for visiting our website.
EB Incorporation was established on November 8, 2006, and is a 16-year medium sized strong enterprise company registered with the Financial Supervisory Service as a Corporate Insurance Intermediary company. We are an international insurance intermediary company with subsidiaries in Indonesia and Japan. Our main services include the insurance intermediary business and insurance related advisory business (consulting service), representing clients' interests and putting the clients' needs as our top priority when we do our marketing.
We currently have provided Employee Benefit programs to more than 50,000 employees with over 300 foreign-investment companies as our major clients. We also have provided Property & Casualty Intermediary services.
In addition, we have provided Life/ Health Reinsurance service, and we maintain great cooperating relationship with over 30 reinsurance companies in worldwide, which are expertise in each insurance lines.
As essential factor of Risk Management according to the famous thesis, "No Risk, No Insurance." our employees with professional knowledge and great capability have provided the best services for major Consulting services (EB, Pension, P&C, Specialty etc.). If interested, it would be highly appreciated if you could request an advice to us.
I wish you all good luck.
President & CEO
Heon Joo
CEO Profile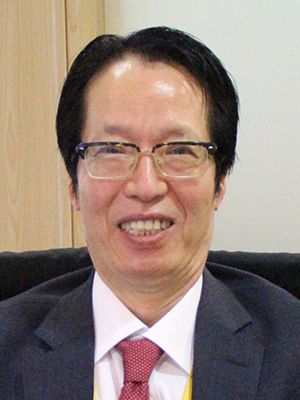 President & CEO
Mr. Heon Joo

Expert in Employee Benefits and Corporate Pension Marketing &
Consulting field

Certified as Life & Non-Life broker from FSS(Financial Supervisory Service)
in South Korea.

Over 28 years of experience in insurance industry
1990.10~1996.10
Allstate Life Insurance Company
Started his insurance career and became manager of Corporate Business Dept. and Education Training & Development Dept.
1996.10~2003.07
Aon Korea
Team leader for employee benefits and corporate pension consulting for multinational clients.
2003.07~2004.12
Jardine Lloyd Thompson Korea
Director of Employee Benefits Team and Financial & Professional Team
2004.12~2006.11
Arthur J.Gallagher & Co.
Director of Employee Benefits Team and Reinsurance Team
2006.11~Present
EB Incorporation
Established EB Incorporation as President & C.E.O on the 22nd of November 2006

Heon Joo works with client-centric and positive mind to provide the best solution for his clients, specific to their needs. With his professional and attentive work approach has been the cornerstone of EB Incorporation. He graduated from Chung-Ang University with bachelor's degree in English Language & Literature and Business Administration, and also received Ph.D Economics in 1991 and received Ph.D in Business Administration of the graduate school in 2018 in Sejong University. Also, he is a prominent speaker in Employee Benefit, Corporate Pension, Compensation Consulting, and Life & Health field in Korean academic world.
Heon Joo is working as Professor of Business Administration & Economics College in Sejong University since 2019.
Heon Joo started his insurance career at Allstate Life Insurance Company in 1990. He established EB Incorporation, an international intermediary firm, in 2006 with vast experience in world's leading Employee Benefit Consulting firms such as Aon Korea, Jardine Lloyd Thompson Korea, and Arthur J. Gallagher & Co. With over 30 years of industry experience, Heon Joo is leading EB Incorporation with his strong leadership. He is a specialist in Employee Benefit, Corporate Pension, Compensation Consulting, and Life & Health Reinsurance field. Moreover, he is looking forward to further expand his business in Employee Benefit, Corporate Pension, Compensation Consulting, and Life & Health Reinsurance Consulting to the worldwide.